About our welders caps
The fabric for all the caps is pre washed to keep shrinkage to a minimum.
Typically all caps are 100% cotton and are machine washable. DO NOT TUMBLE DRY.
The most popular standard crown is 7 inches, and we also make a
low crown at 6.5 inches and a high crown at 7.5 inches if you require a different height please send a message.
The peak can be lightly padded with 100% cotton batting.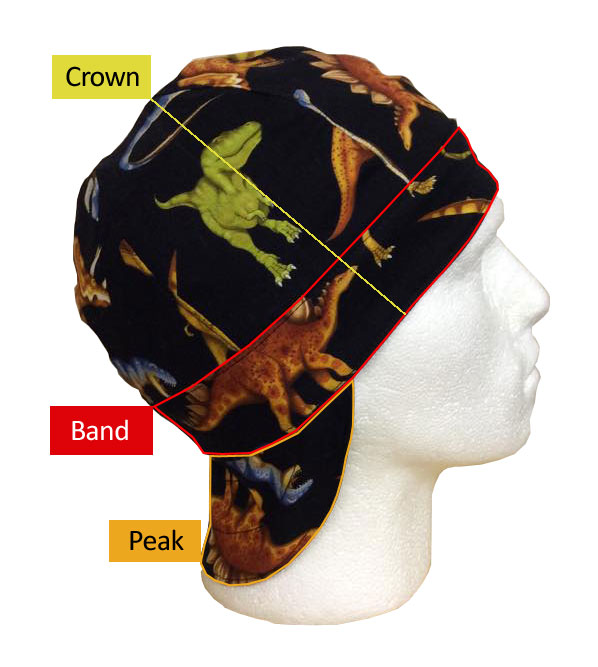 How to measure
If you are unsure of the size you need take a soft tape measure and measure around your head where you would like the band of the cap to be. Do not pull the tape measure tight, just as comfy as you would like the cap to be.
Size Chart
| Inches | Centimetres |
| --- | --- |
| 6 7/8 | 55cm |
| 7 | 56cm |
| 7 1/8 | 57cm |
| 7 1/4 | 58cm |
| 7 3/8 | 59cm |
| 7 1/2 | 60cm |
| 7 5/8 | 61cm |
| 7 3/4 | 62cm |
| 7 7/8 | 63cm |